Posted by ClosetCat in Cathy.
Tags: diane von furstenberg, gift guide, jewelry
1 comment so far
I've been reading Diane Von Furstenberg's autobiography so voraciously that I finished it in 3 work days. It's such an entertaining and inspiring read that paints the image of a fabulous woman. In it, she talks about how she marks special moments in her life with buying herself jewelry. Notably every time she broke up with a boyfriend, reconfirming her promise to herself. Her positivity is ethereal and palpable throughout the pages.
Inspired, I found some gorgeous jewelry online that could perfectly mark a special occasion in my life.
Ciao,
Cathy
Posted by ClosetCat in Cathy.
Tags: gift guide, Yoga
1 comment so far
After I read Lara's post on yoga mats, I couldn't help but expand into a yoga inspired gift guide.
Starting with these yoga cookies…
To me the perfect yoga pant. Fitting at the top but loose all the way down the leg.
If you'd prefer to take lessons at home, try out these weekly posted videos by Rodney Yee and Colleen Saidman. It's $5 a week and purchased in 13 week installments. It seems like a fun gift to give a do-it-yourself possible yogi.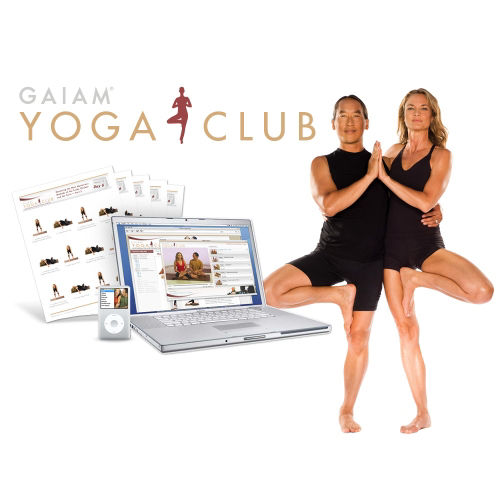 And I've got to ask, has anyone tried these yoga classes with their pets?
http://www.nytimes.com/2009/04/09/fashion/09fitness.html?_r=2&scp=1&sq=doga&st=cse
Posted by ClosetCat in Cathy.
Tags: bracelet, charm, gift, gift guide, inspiration, travel
add a comment
I adore charm bracelets. The idea of having a piece of jewelry that grows with you is just marvelous. I got my charm bracelet from my mom right before I went to study abroad in Florence during University. She gave it to me with a Golden Gate bridge charm (we're from the Bay Area) because that would be the starting point of all my future trips. So inspirational. It symbolized my growth, my spirit for travel, and a loving relationship. And that's what is so great about a charm bracelet, it can mean so many different things.
So the goal for mine was to add a silver charm for every spot we traveled to since Florence. It didn't pan out perfectly as they have NO silver charms in Prague. They're well known for gold and that was the only thing I could find. C'est la vie. I still adore it.
It is a wonderfully classic gift to give. It'd be perfect for a college graduate, a daughter, a girlfriend, a best friend, anyone.
Some beautiful starting ones are: